Apple sent emails to its customers on Thursday reminding them that iOS 11.2 includes the ability to send money to iOS-using friends via Apple Pay Cash, the Cupertino firm's person-to-person payments service that launched late last year.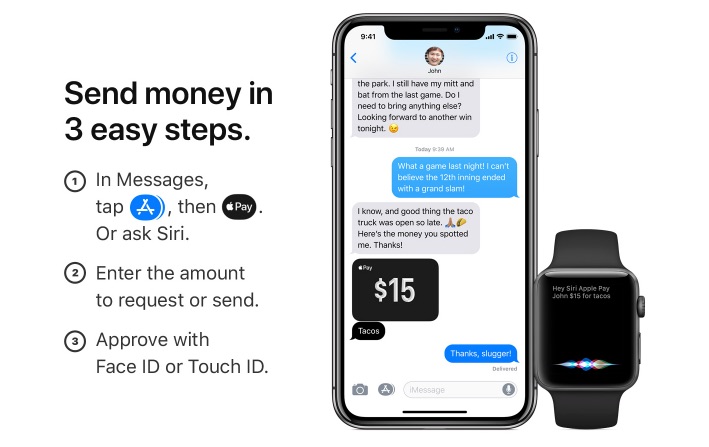 "Now you can use Apple Pay to pay and get paid right in Messages, or by asking Siri. Split a bill. Pay a babysitter. Send cash to your son in college. Just make sure you and your friends are using the latest version of iOS and you're ready to go," Apple says.
The mail continues, explaining Apple Pay Cash's integration with iOS 11.2 and the Messages app.
Money received via Apple Pay Cash is added to a virtual Apple Pay Cash card. Users can then use the Apple Pay Cash card amount to pay for purchases wherever Apple Pay is accepted. The card's balance can also be transferred to linked bank accounts.
Apple debuted Apple Pay Cash at last year's Worldwide Developers Conference, but the feature didn't make it into a publicly released version of iOS until December 2017, when it debuted as a part of iOS 11.2.
For more information about Apple Pay and Apple Pay Cash, visit the Apple website.