On Monday, repair site iFixit did that teardown voodoo that they do, so well, on Apple's new 16-inch MacBook Pro, providing us with a look at what's new inside the larger MacBook Pro model.
The new MacBook Pro offers the largest display of any MacBook Pro model since Apple discontinued the 17-inch MacBook Pro years ago. It also replaces the much-maligned butterfly switch keyboard with a new scissor keyboard called the Magic Keyboard.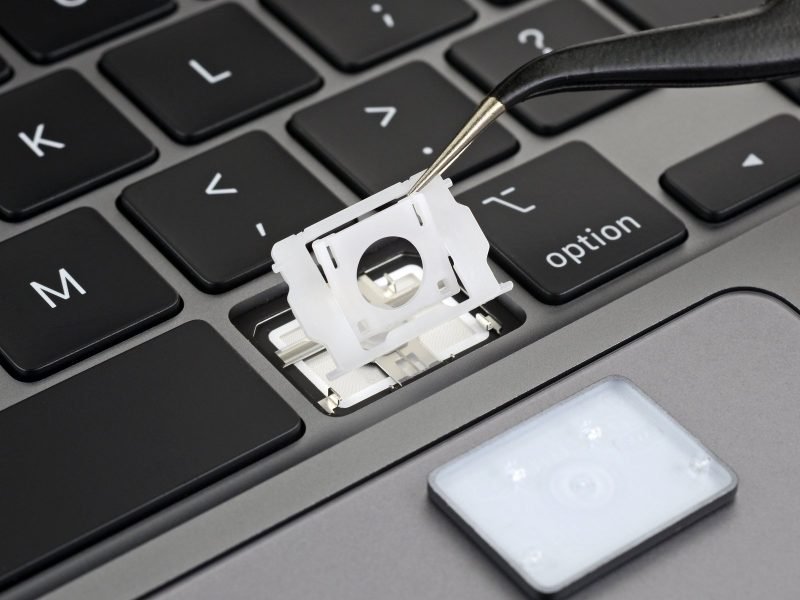 The new keyboard uses the same scissor switch mechanism used in older ‌MacBook Pro‌ models and the standalone Bluetooth Magic Keyboard for the iMac. The keyboard is slightly thinner than the prior scissors key design, but are otherwise identical. iFixit says there is no dust-proofing membrane on the new keyboard, indicating Apple expects the keyboards to be much more durable.
As for the rest of the keyboard design, the keyboard is similar to the previous MacBook Pro keyboard layout, excepting the separate Touch ID button, separate physical Esc key, and an updated inverted "T" design for the arrow keys.
The keyboard is riveted down, making it no more repairable that its butterfly predecessor, and contributing to the new laptops low repairability score for the new laptop.
Apple is using a 99.8Wh (11.36V, 8790mAh) battery in the 16-inch ‌MacBook Pro‌, which is the largest capacity that's allowed on passenger planes. A 16.2Wh increase over the prior 15-inch ‌MacBook Pro‌, it is the largest ever used in a MacBook Pro.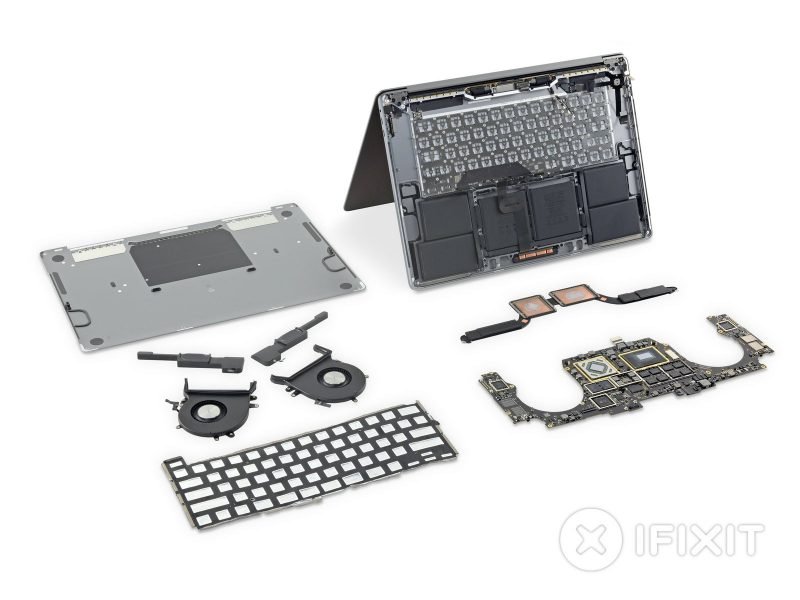 A new speaker system brings improved sound quality, thanks to a longer speaker enclosure with opposed woofers on the top and bottom. A new "beefier" three microphone array brings improved mic quality.
iFixit gives the new 16-inch MacBook Pro a repairability score of 1 (with 10 being easiest to repair), due to the processor, RAM, and storage being soldered to the logic board, and the keyboard, speakers, Touch Bar, and battery being affixed via glue and rivets.
The full teardown can be seen on the iFixit website.